The course that empowers you to make the changes you want to make so you finally feel good about yourself and your life, and the contributions that you make to your family and the world, even if you feel totally worthless right now -
You and I are good people. We want to provide what's best for our family. We want to live in a clean, calm nurturing environment. We want to put healthy meals on the table. We want our kids to do well in school and be model citizens. We want time to enjoy having fun with our family.
Sounds simple enough, doesn't it?
But at the end of the day we look around at all that is undone, and you just want to cry.
So why are our lives so totally out of control?
There's a funny shift that has taken place. We've been taught that we should strive to do as little as possible. That will make us happy.
I'm sure by now you have found out that is not true.
Think about the most successful people you know
Do they live in a messy home?
Do they eat a poor diet?
Do they look sloppy?
Are they always down, dejected or negative?
I know, you think they live that way because they are successful. The truth is the opposite – they are successful because they live this way. And these traits really don't cost any money. They're just habits. Habits that you can develop too.
The one common denominator of all successful people is a routine built on good habits. The most successful people in any field – the most successful athletes, lawyers, politicians, physicians, business leaders, musicians, and sales people, those who are the best at what they do have one thing in common: good habits. Habits are that important. Up to 90 percent of your everyday behavior is based on habit. Nearly all of what you do each day, every day, is simply habit.
"Nearly everything we do in life is the result of our habits. The good ones bring peace, joy and power into our lives, and the bad ones steal our peace and joy and prevent our success. "
Joyce Meyer - Author of Making Good Habits, Breaking Bad Habits
No matter how rich or poor – we all have the same 24 hours in a day
As a matter of fact, the happiest people work their butts off. But they balance that with time for rest and recreation. They make sure that they have time for fun.
How do you do that?
First you learn the skill
Then you practice until you get good at it – that's how we get fast.
Then you have a plan for getting everything done.
It works for anything and everything in life, whether its business or home life.
Here is an example if you are at work -
You and a partner are scheduled to make the Big Presentation to the purchasing committee; close the deal, and the two of you will split a high five-figure commission, with significant residual income throughout the life of the contract.
No question about it, you and your partner are going to spend a substantial amount of time preparing, organizing and rehearsing your presentation. You've spent time learning this product inside and out. You'll make sure that you cover every key benefit and give extra time and attention to those features and benefits of particular importance to your prospective client.
And because you've been told that every presenter will be given exactly 90 minutes, you'll take pains to see that you have a tightly organized presentation, and each point quickly and smoothly transitions to the next.
You have a plan.
If you are planning a party, you would go through similar steps -
You would make sure that the house is cleaned

That you have enough chairs

That the food is planned and purchased

That everything will be done in time for the party
But when it comes to running our life – we leave everything to chance
I understand that right now when you get home from work you don't feel like doing anything. But you have a choice. Continue living a life of disorganized chaos and stress, or do what needs to be done and live a better quality of life.
Let me ask you this – when you get to work, do you feel like doing what needs to be done? Or do you choose to do it to keep your job because the paycheck makes your life better?
Do you feel like making salads and prepping food for a party, or do you choose to do it because you want your party to be a success?
You see where I'm going with this, right?
You have to give your life the same sort of care and planning that you would give anything else that is important. After all – isn't the quality of your life important?
If you've read Live Your Life by Design Instead of by Accident, you have seen the startling difference between controlling your life as opposed to living your life in chaos. If you haven't read it, you can get a copy free here – (opens in a new window so you don't lose your place. Look on the right side for the green cover)
"OK, I'm going to do it!"
A lot of people will read the book and then try to change everything at once.
If this is you, I guarantee that within a week or two you will be right back in the same boat.
How many times have we told ourselves in complete earnestness, "I'm going to be more organized and productive from now on."? Or that the diet starts tomorrow? Or that we're going to make a real effort to exercise now? Only to have that enthusiasm fizzle away, and all our best intentions come to nothing?
Happens all the time, right?
What is the secret to implementing and getting results in your life?
It's something called Kaizen. It's a Japanese word meaning small improvements made consistently.
That is what the Whole Life Overhaul program is all about – Baby steps.
Every day you will get an email with an easy assignment to complete. Its like having someone right there every morning to remind you to build your good habits. Get in the habit of opening that email first thing every morning.
Throughout the course you will work on things like -
Attitude adjustment – shift your negative mindset

Time management – making a plan and sticking to it

Project management – taking a big task and breaking it down into easily doable chunks.

Diet and health – because you can't live a life of bliss without health and energy

Communication – why it seems like people don't listen to you, and what to do instead.

Problem solving – how to look at a problem and come up with a workable solution without going into a tizzy.

Dealing with negativity – its everywhere, and you better be able to not let it affect you.

Finances – finding money, saving money, and paying off debt.

And so much more. That short list is just the tip of the iceberg.
And we use some unorthodox methods to apply the lessons in real life.
Every week you will be building your self esteem. As you master each set of lessons you will feel stronger and more capable.
In addition to receiving your daily lessons in your email every morning, you will also receive a pdf of all of your lessons for the week so you can use them for the rest of your life.
Here is an important thing you need to know –
You need accountability. 100% fail without it. I'm serious on this.
Every week you send in a weekly report. Its just a few short questions so I can see how you are doing. It is also your opportunity to ask questions and get feedback. Each person is facing different circumstances. The weekly report allows us to work together to find personalized solutions that work for you.
But you don't need to wait for the weekly report. As a student in Whole Life Overhaul, you can email me anytime you have a question, or need extra encouragement. But its very important for your success that you send in your weekly report.
What are your options?
You can do nothing and continue living the way you are living letting things spin out of control, which affects your health, your relationships, and your finances.
You can buy a self improvement book. Maybe you'll read it. Maybe you'll try to apply it in your life. Then life gets busy and you forget about it.
You can hire a life coach and spend hundreds of dollars. These programs start at $97 and go up from there. With some you get a call a week. Some you get a call a month. Some are group sessions. Some are one on one coaching.
I have made Whole Life Overhaul an affordable option for everyone. For less than $10 a week, you get your lessons and personal attention. You can't get that deal anywhere else.
We take self improvement, time management, organization, life skills, coaching, and application and practice – and roll it into one amazing life improving e-course. Today you are going to start systematically putting your life in order. A Whole Life Overhaul!
The life skills portion of the course is 26 weeks. In week 27 we will shift to setting bigger goals and work on reaching them.
There is no time commitment. You stay as long as you like.
Enroll Now! Summer Discount!

---
I do want to thank you for being a little hard on me. It makes me feel like you really care about what you are doing with this program and helping people like me who really need it. It also makes me realize I need to work harder and pull myself out of my comfort zone and be aware of the changes that need to be permanent.
Thank you Carole!
Jessica
This course has helped me to focus more in the last several months than my whole life and the insights that I've gained is invaluable. God bless you.
Enroll Now!

Or, you can close this window and do nothing…
Before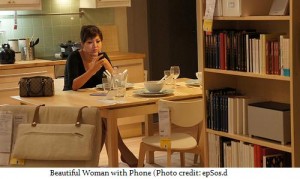 After
So, Let's get to work. But Only If You Really Really want –
* More control of your life
* More free time
* Better health
* More energy
* Lose Weight
* Cleaner – calmer home
* More focus on your goals
* Better relationships
* Better organizational skills
* Belief in yourself
* Pass on good habits to your kids
Could this finally be the year that you get it all together? Could it?
Change your programming and you'll change your world.
Start your Whole Life Overhaul. There's no excuse left. Its inexpensive. The lessons are simple and enjoyable, and if you don't like it – you can quit anytime. The only obligation is to yourself.
You know you are better than the life you've been living. You know that you deserve better. Your family deserves better.
Make a commitment to yourself today to make your life amazing
Enroll Now!

Are you excited? I can't wait to meet you. I've made many good friends through this course over the years. I hope you'll be among them.
See You Monday!
Carole
P.S. If you want your life to be different, you have to do things differently – and you have to start now!
P.S.S. The price will be increasing soon. Don't put it off!
What Others Are Saying
I do want to thank you for being a little hard on me. It makes me feel like you really care about what you are doing with this program and helping people like me who really need it. It also makes me realize I need to work harder and pull myself out of my comfort zone and be aware of the changes that need to be permanent.
Thank you Carole!
Jessica
For whatever reasons I am more motivated and am DOING!
It's amazing how your course is making me think about things like exercise and eating right and doing things besides working every single day. It's very motivating.
All the best,
Erin
http://homeorganizeit.com
This course has helped me to focus more in the last several months than my whole life and the insights that I've gained is invaluable. God bless you.
Donna
I am excited about the future as with this program's help, I know I will grow to new heights.
I started a new job, bought business cards (really cute ones), less crankey, a clean, organized house. I noticed that I am smiling more.
I will recommend this program to all of my friends, who ask where the change in me came from.
Diane Krause
Some of the ideas in the recent Lessons I have already learned. All of them are right on, and very valuable. I was just thinking the other day, they should make this course mandatory for everyone BEFORE they have a baby. They should have these skills in place before the damage is done. I know that isn't realistic, but, if they "got it" it would sure save some emotional damage to the children, and maybe even some marriages. It's great!
This material is excellent, and I really look forward to the next one. I have not found a single scrap that I disagreed with. I am so curious about what will be coming in the future!
Mary Porter
HotHealthTips.com
I think the topics that are being addressed are very pertinent to anyone attempting to make a solid and lasting change in their lives. I believe, as many self-development experts that I have read have stated, that the only real change occurs when you change the little things that you do – the habits of being. I also believe that real change can occur only when you have a mindfulness of what you are doing all day. It appears to me that you are addressing these very issues with the course. I will work harder to stay current with the work.
I find myself looking forward to finding out what each day's focus will be – the daily nature of the correspondence, I believe, fosters the mindfulness I mentioned. Overall, I'm very impressed with the course so far!
Joel S. Roberts
It's so important to develop goals and plans that will bring you freedom from your struggles. We can all do it, if we want it badly enough. I also want to say that your course, Whole Life Overhaul, is a great way to free yourself from whatever is holding you back. It's helped me gain a lot of personal insight and develop new perspectives on things.
Thanks for all the motivation you provide in your ezine We all need it! I also love the tips you give.
Warmly,
Linda
————————————
"Go confidently in the direction of your dreams!
Live the life you've imagined.
As you simplify your life, the laws of the universe will be simpler."
-Henry David Thoreau
————————————
Enroll Now!

P.S. The prices are a market test. As more and more people take advantage of the personalized feedback, we may be forced to raise prices, or close down enrollment. Don't put it off and chance being disappointed.
One last thought – I know we've been led to believe that we should aspire to do as little as possible. As we saw in the example of Anita's life, the consequences are not so good. Are you happy? Fulfilled? Is it time to take action and change things?