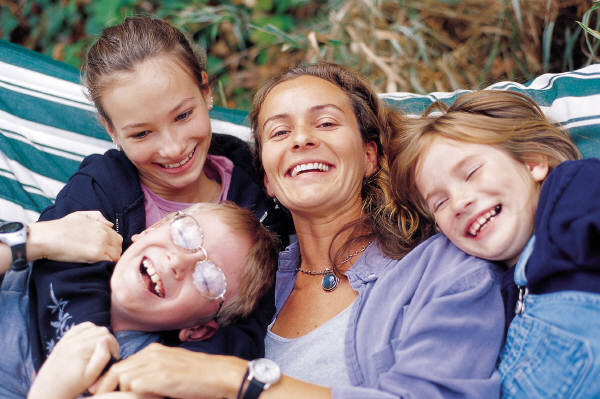 Would you love to have more control of your life, a clean calm home, a better diet and more energy, a better outlook on life, and more time to enjoy life and pursue your dreams? 
You know that feeling you have when your home is clean and organized and things are where they're supposed to be?
Or after you've made a really great dinner?
Or after you've gotten some fresh air and exercise?
You deserve those kinds of feelings in every area of your life, Don't you?
Do you struggle with – 
Completing your most important tasks by the end of the day?

Finding time for friends or fun?

Keeping up with good habits?

Teaching your children good habits?

Preparing healthy meals for your family?

Fitting exercise into your busy day?

Finding balance in your daily life?
Do you too often feel like nothing really excites you, you're kind of irritable, and bed just sounds really, really nice? You're not sad but you don't quite know what triggered it exactly or what the fix is — till now.
---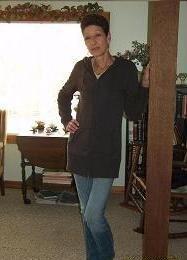 My name is Carole. I am a working single mom, blogger and ebook author. My daughter often says "I don't know how you do it all."
But it wasn't always this way. There was a time when…

The house was a mess. I couldn't keep up.
Even though I liked to cook, our diet consisted of too many microwaveable or fast foods in the name of convenience and saving time.
As a result, my daughter was sick way too often. I was forced to choose between taking more time off work, sending her to school sick, or leaving her home alone (when she was old enough of course.
I never wanted anyone to come over and see my dirty house. Between working and housework, and errands, and …there was no time for a social life anyway.

I was pretty successful at work. Even though I didn't really like what I was doing, it was reasonable hours and paid the bills with enough left to have some fun. At home – I felt like a total failure. I felt depressed, hopeless, alone, and worthless…

I just couldn't seem to do all I had to do.

I looked at my daughter and made a decision. We weren't living like this anymore! Somehow, I had to get my life in order.

I started climbing out of the pit, step-by-step…
I changed my attitude from 'poor me' to 'can do' – gonna do!
I got the house cleaned up, which seemed like a veil of tension was lifted.
I devised a system to

keep

the house clean so I wouldn't be stuck in overwhelm – and we could actually enjoy our home.

We started eating mostly home-cooked meals. I put together a bunch of fast and easy recipes that I could turn to so we weren't getting bored.
We stopped drinking pop and started taking vitamins –
And my daughter stopped getting sick.
And that was just the beginning of the changes… I finally had more control of my life, a cleaner, calmer home, a better diet and more energy, a better outlook on life, and more free time to enjoy life and to figure out what I really wanted to do.

I did it alone. But you don't have to because out of that experience, I created Whole Life Overhaul.
Over the years I've helped people with many different struggles. Each person's story is different.
But one thing is the same – we let our lives go to hell.
I'll help you get your life back together and build your inner strength so you can create a life worth living.

Whole Life Overhaul is a truly unique self improvement, time management, life skills e-course that helps you master your life skills through application and practice in the real world. Its not a book that you read and forget about. You will be applying the strategies in your own life and practicing on a daily basis so you can finally live a happier, healthier, more balanced and sane life. Is that what you want? 
When you enroll in Whole Life Overhaul, you get a daily email with an easy assignment that will help you build your good habits in every area of your personal life – one at a time for an entire year. You will build your own life preserving rituals. The emails will become like a good friend, encouraging you every day. 
Every day you get stronger and more confident. Watching your life transform is the most amazing thing!
Realizing that you have control feels incredible. You can start feeling hope and happiness instead of constant dread. Its like a huge weight has been lifted. The clouds start to part and you see the sunshine. Every little accomplishment is a victory!
You will be able to achieve more in less time, enjoy more freedom, and be free of all the stress that you feel today.

This course has helped me to focus more in the last several months than my whole life and the insights that I've gained is invaluable. God bless you.
In the first half you will work on things like –
Attitude adjustment – shift the negative thought patterns that are keeping you stuck in the chaos to new positive 'can-do' thoughts that will help you finally start moving forward! 

Create a healthy home environment where everyone can relax, rejuvenate and de-stress. 

Time management – Half the battle in surviving life these days is won with planning. You'll learn to be a master planner.

Project management – So many things we need to do seem so big and overwhelming. But if you take a big task and break it down into easily doable chunks, it's a cinch!

Diet and health – because you can't live a life of bliss without health and energy

Communication – why it seems like people don't listen to you, and what to do instead.

Problem solving – how to look at a problem and come up with a workable solution without going into a tizzy.

Dealing with negativity – its everywhere, and you need to be able to not let it tear you down.

Finances – finding money, saving money, and paying off debt.

And so much more. That short list is just the tip of the iceberg.
And we use some unorthodox methods to apply the lessons in real life. Its full of real life application, not just airy theory.

Many programs seem to forget that you are a person, not a robot. We can't be Suzy Sunshine everyday. Stuff comes up inside that can really sidetrack us. You need to be able to deal with it so you can keep moving ahead.
You'll learn to adapt and think on your feet. Life is always full of surprises and you need to be able to take it all in stride. 
Every week you will be building your self esteem. As you master each set of lessons you will feel stronger and more capable. Each week you will create the changes that will help you create the life that you want. 
Imagine how your life will change when you take a positive action every day –
You will have a strong foundation that will keep your life in order, even when life throws you a curve ball.
It will be so natural and automatic that it won't be a struggle for you anymore.

What then?
Once you have a little more order in your life, you are free to start working on dreams and goals. The course changes focus and for the next 26 modules it drives you to do the things you've always wanted to do, while still keeping up your new life skills.
Here is another thing that makes this course different
You need accountability. 100% fail without it. I'm serious on this.
Every week you send in a weekly report. Its just a few short questions so I can see how you are doing.
It is also your opportunity to ask questions and get feedback. Each person is facing different circumstances. The weekly report allows us to work together to find personalized solutions that work for you.
But you don't need to wait for the weekly report. As a student in Whole Life Overhaul, you can email me anytime you have a question, or need extra encouragement.
You're getting personal coaching, without the big price tag.
(However – if you do not send in your weekly reports, I reserve the right to unsubscribe you to make room for someone who is committed.)
We take self improvement, time management, organization, life skills, coaching, and application and practice – and roll it into one amazing life improving e-course. Today you are going to start systematically putting your life in order. A Whole Life Overhaul!
You have the power to choose the values you live by
Whole Life Overhaul will help you rebuild your self worth, to be stronger, more disciplined and more determined and live a life of dignity and value.
You'll feel more fulfilled, calmer, and happier.

Your home will be a calm retreat where you can relax and rejuvenate.

Your family life will be calmer and more enjoyable.
The calmer and more confident you will carry over into your career life and you'll see changes start to happen there too.
Imagine how you will feel when you are organized, in control and ready to take on the challenges the day brings.
How powerful and unstoppable would you feel if you had that kind of control of your life? Would you be absolutely amazing? 
So, Let's get to work. But Only If You Really Really want –
* More control of your life
* More free time
* Better health
* More energy
* Lose Weight
* Cleaner – calmer home
* More focus on your goals
* Better relationships
* Better organizational skills
* Belief in yourself
* Pass on good habits to your kids
Start your Whole Life Overhaul. There's no excuse left. Its inexpensive – just $9.97 a week. The lessons are simple and enjoyable, and if you don't like it – you can quit anytime. The only obligation is to yourself.

Make a commitment to yourself today to make your life amazing
Tap the UpGrade Your Life button and get started now.

Just 9.97 a week!
Are you excited? I can't wait to meet you. I've made many good friends through this course over the years. I hope you'll be among them.
You'll get your course introduction that will explain how everything works right away, and then your daily lessons will start early Monday morning. 
See You Monday!
Carole
P.S. As a working single mom, I could have done what others were doing – Let the house go, survive on fast food, gain a bunch of weight, and always feel too stressed and lethargic to have a good relationship with my daughter. I chose the high road. I chose a better life for us. 
The added benefit is that now that my daughter is grown and out on her own, she is carrying those standards into her life. That feels really good. Wouldn't you love to leave that kind of legacy?
Tap the UpGrade Your Life button and get started now.

Just 9.97 a week!
What Others Are Saying
I do want to thank you for being a little hard on me. It makes me feel like you really care about what you are doing with this program and helping people like me who really need it. It also makes me realize I need to work harder and pull myself out of my comfort zone and be aware of the changes that need to be permanent.
Thank you Carole!
Jessica
For whatever reasons I am more motivated and am DOING!
It's amazing how your course is making me think about things like exercise and eating right and doing things besides working every single day. It's very motivating.
All the best,
Erin
This course has helped me to focus more in the last several months than my whole life and the insights that I've gained is invaluable. God bless you.
I am excited about the future as with this program's help, I know I will grow to new heights.
I started a new job, bought business cards (really cute ones), less crankey, a clean, organized house.  I noticed that I am smiling more. 
I will recommend this program to all of my friends, who ask where the change in me came from.
Diane Krause
Some of the ideas in the recent Lessons I have already learned. All of them are right on, and very valuable. I was just thinking the other day, they should make this course mandatory for everyone BEFORE they have a baby. They should have these skills in place before the damage is done. I know that isn't realistic, but, if they "got it" it would sure save some emotional damage to the children, and maybe even some marriages. It's great!
This material is excellent, and I really look forward to the next one. I have not found a single scrap that I disagreed with. I am so curious about what will be coming in the future!
Mary Porter
HotHealthTips.com
I think the topics that are being addressed are very pertinent to anyone attempting to make a solid and lasting change in their lives.  I believe, as many self-development experts that I have read have stated, that the only real change occurs when you change the little things that you do – the habits of being. I also believe that real change can occur only when you have a mindfulness of what you are doing all day.  It appears to me that you are addressing these very issues with the course.  I will work harder to stay current with the work.
I find myself looking forward to finding out what each day's focus will be – the daily nature of the correspondence, I believe, fosters the mindfulness I mentioned.  Overall, I'm very impressed with the course so far!
Joel S. Roberts
It's so important to develop goals and plans that will bring you freedom from your struggles. We can all do it, if we want it badly enough. I also want to say that your course, Whole Life Overhaul, is a great way to free yourself from whatever is holding you back. It's helped me gain a lot of personal insight and develop new perspectives on things.
Thanks for all the motivation you provide in your ezine We all need it! I also love the tips you give.
Warmly,
Linda
————————————
"Go confidently in the direction of your dreams!
Live the life you've imagined.
As you simplify your life, the laws of the universe will be simpler."
-Henry David Thoreau
————————————

Just 9.97 a week!
P.S. The prices are a market test. As more and more people take advantage of the personalized feedback, we may be forced to raise prices, or close down enrollment. Don't put it off and chance being disappointed.
Or, you can close this window and do nothing…and nothing will change
P.S.S. – If you have read this far, you are a person who really wants to live a better life. I'm not going to tell you this is some magic pill. Its not. I'm not going to tell you that you don't have to work at it. You will. It will require commitment on your part.
I will tell you that in a few short months, once you master these life skills – Your life will be totally different.
You can do it!
---
Tags –  self management, self discipline, self improvement, personal productivity training, building good habits
---
Whole Life Overhaul is part of CommonSenseLiving.com –